ECO-ADVENTURE KAYAKING
Self-Guided Paddle Adventures
Relax and enjoy the scenery as you explore the ecosystems of the Outer Banks wetlands and marshes on a guided or self-guided eco-adventure kayaking tour. Right from Hatteras Watersports' sound front property is an abundant eco-system of marsh and wetland scenery ready for you to paddle around and enjoy.
If you're looking for a little more adventure, take a short paddle from our site and you will be out of civilization and into the creeks and streams of Cape Hatteras National Park Wildlife Area.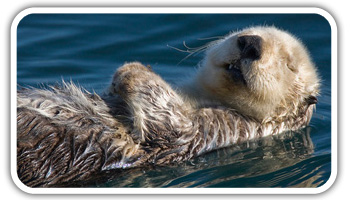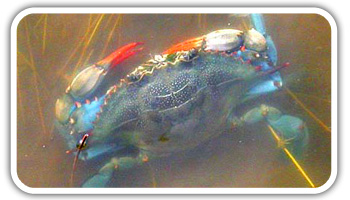 Look around...
Inhabiting the edge of the marsh grass is an array of mussels, clams and oysters and also marsh periwinkles, fiddler crabs and turtles. The larger Black Needle rush grass extends almost endlessly. Occasionally, we see small mammals such as minks, otters and deer.
Look down...
In the water you may see many types of minnows and fish including mullet, flounder and the occasional skate. Also look for hermit crabs, blue crabs and horseshoe crabs moving across the sandy bottom.
Look up...
Hatteras Island has an abundance of birds. We see great egrets almost on a daily basis. Great blue herons, pelicans, terns and of course laughing, herring and ring-billed seagulls also inhabit our island. Hatteras is also home to predatory birds such as the osprey, which can be seen sometimes carrying a fish in his claws. In the spring and fall we have an abundance of waterfowl such as mallards, loons, wood ducks and Canada geese.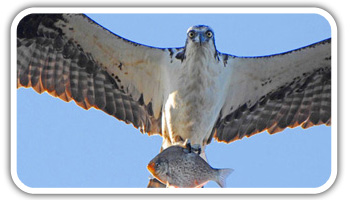 Advantages of Kayaking with Hatteras Watersports
Close to some of the most pristine marsh and wetland areas in the area perfect for wildlife sightseeing
  Shallow water Great for Novices
Waterfront launch right from our site. Keep kayaks here to use anytime during daylight hours(no need to transport)
Our kayaks are for use in the Pamlico Sound only (No Ocean Use)